Safety Controller Software from Banner Engineering
---
This feature-rich safety controller software provides a seamless user interface for setting up and managing safety systems. The software features an intuitive icon-based, drag-and-drop user interface to reduce the learning curve and speed up commissioning. 
The free software is compatible with the XS26 Series and SC26 Series safety controllers from Banner Engineering.
Make Machine Safety More Intuitive
Safety systems can be complex, but an easy-to-use software helps make  safety more intuitive, saving time and costs.  The safety controller software from Banner features an icon-based, drag-and-drop user interface to reduce the learning curve and speed up commissioning.
Simulate Configurations Before Implementation
The software's simulation mode allows users to quickly test new configurations and changes prior to implementation. (Note that simulations do not replace commissioning checkout procedures on installed systems. Always follow required procedures for installed systems detailed in the product instruction manual).
Save Time and Reduce Error with Auto-Configure
After programming your safety controller and configuring your safety system, the controller will automatically generate wiring diagrams and ladder logic, which saves time and reduces the risk of error.   In addition, users can autoconfigure communication protocols including Profinet, EthernetIP, Modbus, and PCCC.
Compatible Safety Products
---
The following safety controller products are compatible with the safety controller software.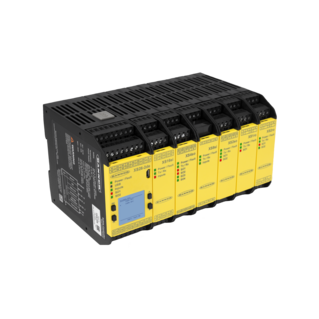 With eight optional I/O expansion modules, the safety controller can adapt to a variety of machines, including large scale with multiple processes.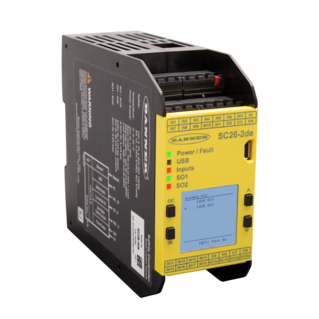 With a smaller footprint and Boolean logic functions, the SC26-2 was designed to be easy to use, flexible and efficient.
Software
10 May 2018
Software
47.8MB
Installation and Sample Configuration
Our Experts are available to help you find the right illumination solution!